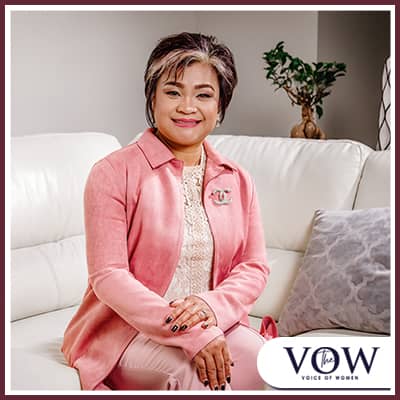 Angie Ostojic, is a devoted mother, loving wife, visionary leader, entrepreneur, passionate speaker, and friend. She was born and raised in the Philippines, Immigrated to Canada in 1996. Angie is passionate about giving back, she founded Brighter Future for the Next Generation, a foundation that aims to help feed, support children's education by providing school necessities and daily needs in Canada and abroad, wherever is needed.
She also started AO Magazine where ordinary people share extraordinary Life and Business Success Stories, which inspires many. Angie thrives to create a community of like-minded people working towards the same mission and goal and helped numerous men and women achieved financial and time freedom.
Humbled to be nominated for Immigration of Distinctive Award Finalist 2020 Entrepreneurship & Innovation.
She wishes God's guidance to continue to be a supporter of different communities, a frontrunner in supporting new immigrants find their space as entrepreneurs and provide motivations to be productive citizens of this country.
Be A Part Of The VOW Movement
The VOW is a community of diverse voices with stories to tell. To be part of a community of inspiration and impact, join us as a guest or as a sponsor and lend your voice to a growing movement of empowerment with The VOW.
To be a guest click here. To be a sponsor click here.