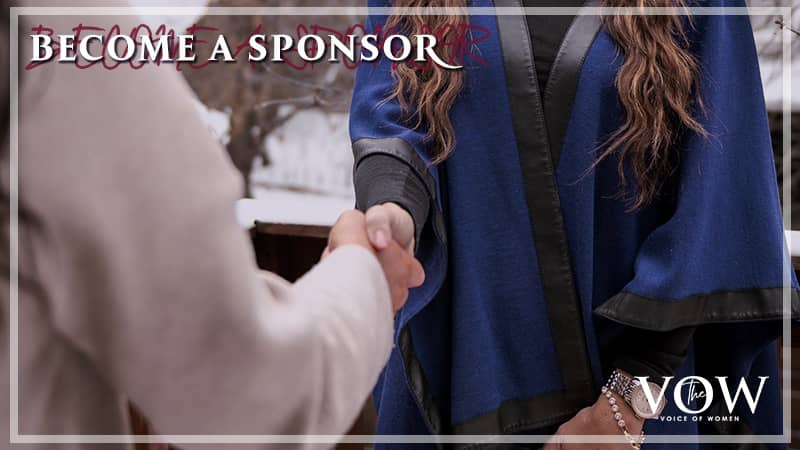 The VOW, Voice Of Women, is a podcast focused on empowering and inspiring women through stories of experiences both shared and unique. But it is also a community of awakening and enlightenment, a place where women know their voices will be heard, respected, and supported. Our community is made up of real women, from every walk of life, with a story to tell, and of advocates who want to uplift those voices. Do you wish to be a patron, a benefactor to help foster an environment where women can be seen and valued; where the stories shared can have an impact and benefit our community? Become a Partner of The VOW, and become part of the collective voice of women everywhere.
Become A Partner In Amplifying The Voices Of Women
"By embracing our vulnerabilities through the sharing of real-life stories, we ignite the courage for others to do the same."
It is through the telling of stories that we are able to find ways to connect. By connecting we are able to support, recognize, and uplift each other.
If you believe in the value of creating a safe space where women can share their stories of success, entrepreneurship, health, wellness, overcoming adversity, and finding purpose… If you want to be part of a movement to create a supportive and uplifting community where women can grow from their shared experiences and learn from the unique challenges their peers have overcome, become a Partner of The VOW, and play your part in cultivating a community where the strong voices of women everywhere are amplified. Fill out our online inquiry form now.
Share Your Story
Do you have a story that can resonate with other women? A story that can inspire? A story that can educate? A story that can uplift? Share your story with The VOW community so that together we can learn, connect, and empower women everywhere to raise their own voices.
The Voice of Women Podcast offers remote recordings for guests outside of Calgary!
Fill out our online form to share your story with the team at The VOW and join our community of storytellers

Vulnerability, compassion, and experiences shared through story-telling is fundamental to what we do. The VOW is a community of women and allies connecting through the things that make us the same and the uniqueness of us all. Amplify the Voice Of Women by sharing your story as a Guest, or with your support as a Partner. To be a guest click here. To be a sponsor click here.
Be A Part Of The VOW Movement
The VOW is a community of diverse voices with stories to tell. To be part of a community of inspiration and impact, join us as a guest or as a sponsor and lend your voice to a growing movement of empowerment with The VOW.
To be a guest click here. To be a sponsor click here.