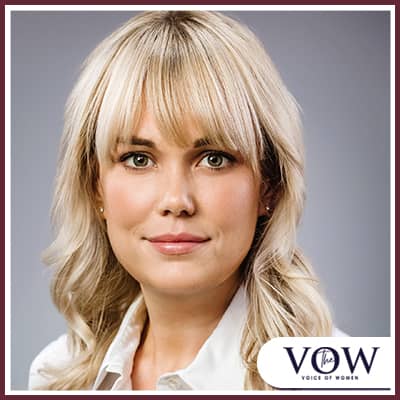 As the CEO of 4Seasons Transportation, Brooke leads the organization's vision to affect change in the lives of students with disabilities by being the leading accessible school bus company. She oversees all operations of the company and creates connections with schools, parents and communities, making sure every child receives an equal opportunity to a nurturing educational experience.
Brooke is a thought leader in the transportation industry and regularly speaks at national and international forums. In 2018, she accepted the Accessible Transportation Award and Commerce Award from the City of Calgary on behalf of 4Seasons.
Be A Part Of The VOW Movement
The VOW is a community of diverse voices with stories to tell. To be part of a community of inspiration and impact, join us as a guest or as a sponsor and lend your voice to a growing movement of empowerment with The VOW.
To be a guest click here. To be a sponsor click here.