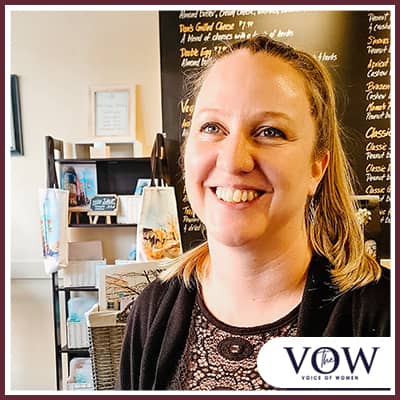 In the early 2000s, Carol White was married and with two sons. At that time, commercial and residential development was booming. She discovered a major gap in the market that needed to be filled quickly. Calgary had a shortage of concrete pumps causing delays for concrete delivery companies and contractors. She researched and wrote a business plan, leased the pump and equipment and began cold calling all contracting companies in the city. Her husband would do all of the physical labour. They were booked solid from the first week of business. It went on like that for the entire year. By that time, her marriage had deteriorated and she left it and the business and moved on.
Carol has always dreamed of being a full-time artist. She created Carol White Fine Art & Stationery and developed a few lines of product. After some time, it became clear that the company didn't have potential for growth without a large infusion of capital. Since there wasn't enough evidence that it would grow as she would like, she chose to focus all of her efforts on the restaurant that she and her partner opened in Kensington after selling Coyote T-Shirts. The restaurant is called PB and J YYC and, just as the name suggests, it's a peanut butter and jam sandwich restaurant with a focus on freshly ground nut butters. It was a concept that Carol and her partner mulled over and researched during their time at Coyote T-Shirts. It's growing beautifully and they have worked tirelessly toward improving it.
It's not likely this will be her last business, so keep your eyes peeled for her future adventures.
Be A Part Of The VOW Movement
The VOW is a community of diverse voices with stories to tell. To be part of a community of inspiration and impact, join us as a guest or as a sponsor and lend your voice to a growing movement of empowerment with The VOW.
To be a guest click here. To be a sponsor click here.