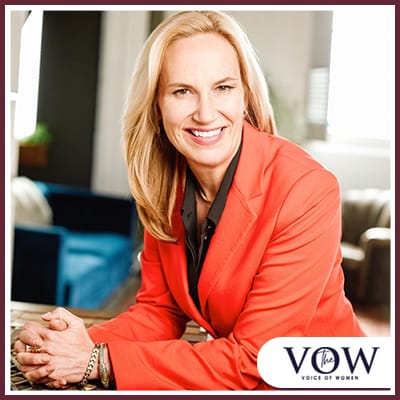 Corinne Lyall is the broker and owner of Royal LePage Benchmark, and has worked in some capacity in the real estate industry for over 30 years. She is the 2015 Past President of CREB® (Calgary Real Estate Board), was on the Royal LePage Canada's National Advisory Council, and is the current Chair of Pillar9 (the Alberta One MLS Board). Corinne was also President of CREB®'s Charitable Foundation in and helped create partnerships to build the 60-unit Crestwood Affordable Housing project. Other non-real estate boards she has been involved in are Doors Open YYC, WEDO (Women's Entrepreneurship Day), and is currently on the EO (Entrepreneurship Organization) Calgary Chapter board. Corinne is passionate about being involved in the real estate industry, and loves having the opportunity to have leadership roles in organizations where she can influence better relationships and collaboration for positive change and outcomes.
Be A Part Of The VOW Movement
The VOW is a community of diverse voices with stories to tell. To be part of a community of inspiration and impact, join us as a guest or as a sponsor and lend your voice to a growing movement of empowerment with The VOW.
To be a guest click here. To be a sponsor click here.