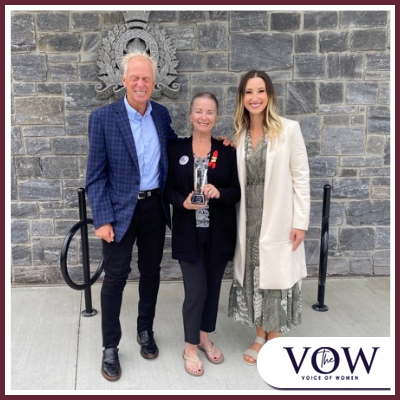 After the loss of her son-in-law Darryl, in an impaired driving crash, Denise Dubyk became a founding member of the MADD Calgary Chapter in 2001. She has been involved with the mission of the Chapter since that time and held the positions of President, Vice-President, and Treasurer currently sitting as a Board Member.
In 2003, Denise was the recipient of MADD Canada Western Region Award and the John G. Bates award for local and national Volunteer of the Year and was nominated and awarded a Diamond Jubilee Year commemorative medal in 2012.
In 2009 Denise took on the role of MADD Canada Regional Director for the Prairie Provinces, North West Territories and Nunavut Region and in 2010-2013 served as National President for a 3-year term.
Denise works passionately at educating and creating awareness about impaired driving and advocates to provincial and federal governments regarding strengthening impaired driving legislation.
Denise believes that stopping impaired driving is everyone's responsibility. That by working together, with the strength and commitment of the MADD Chapters across the country and under the leadership of MADD Canada, positive changes will continue to be made in our communities to lessen fatalities and injuries attributed to impaired driving.
Denise is married, with one daughter, two stepsons and five grandchildren. Along with an eclectic nature, interests such as gardening, reading, close friendships and enormous amounts of quality time with grandchildren keep Denise busy.
Note: for reference to the dates mentioned this episode was recorded in October 2021
Be A Part Of The VOW Movement
The VOW is a community of diverse voices with stories to tell. To be part of a community of inspiration and impact, join us as a guest or as a sponsor and lend your voice to a growing movement of empowerment with The VOW.
To be a guest click here. To be a sponsor click here.