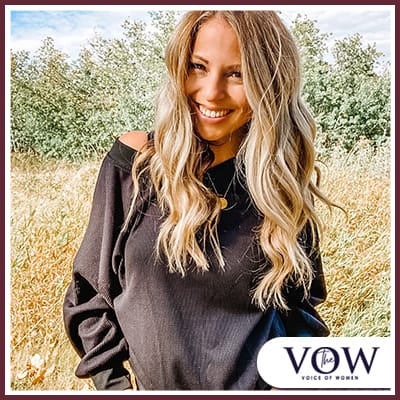 Diana's journey into surrogacy started about eight years ago when a friend of hers approached her about being an egg donor. It was an experience that completely opened her eyes. A few years later she had the opportunity to donate her eggs again to another friend and business partner.
After helping these two couples build their family, she was inspired to try surrogacy. She had a friend introduce her to a couple who had been searching for a surrogate for 7 years. This couple has now become family and she is currently carrying their second child for them.
Diana is a wife and busy mother of 3. She is from eastern Canada, but has been in Calgary for 15 years. She is a singer with the Dino Martini's band, a dental hygienist and loves to live an active life. In the last 4 years, she has built a successful, full time Network Marketing business allowing her the flexibility to help families.
Be A Part Of The VOW Movement
The VOW is a community of diverse voices with stories to tell. To be part of a community of inspiration and impact, join us as a guest or as a sponsor and lend your voice to a growing movement of empowerment with The VOW.
To be a guest click here. To be a sponsor click here.