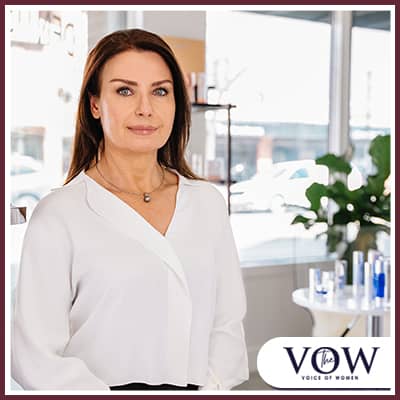 Dr. Goska Nowak has been practicing dentistry in Calgary for over 23 years, helping thousands of patients enhance their smiles and greatly improve their oral and systemic health. As a general and cosmetic dentist, Dr. Nowak recently opened the doors of her new practice, Sanitas Dental Health and Facial Aesthetics, located in northwest Calgary in the heart of Kensington.
She is deeply committed to staying on the leading edge of dental sciences, constantly upgrading her clinical skills and training her team on a daily basis. Dr. Nowak prides herself on her keen attention to detail and customized approach with patients. She strives to build trusting, long-term relationships to help patients achieve their health needs and goals. Dr. Nowak completed her Dental Medicine Degree at the University of Saskatchewan and moved to Calgary shortly after completing her studies.
Be A Part Of The VOW Movement
The VOW is a community of diverse voices with stories to tell. To be part of a community of inspiration and impact, join us as a guest or as a sponsor and lend your voice to a growing movement of empowerment with The VOW.
To be a guest click here. To be a sponsor click here.