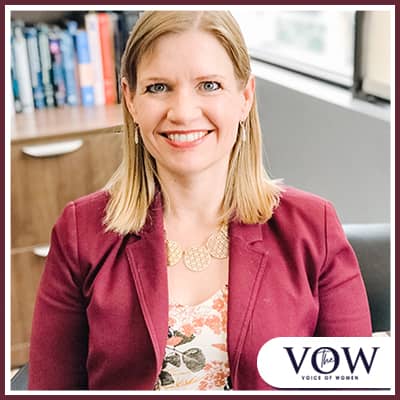 Dr. Laura Hambley Lovett is a Workplace Psychologist, Entrepreneur, Speaker and Author who is passionate about making workplaces better and increasing peoples' career fulfillment. She runs Calgary Career Counselling, Work EvOHlution, and Synthesis Psychology, and specializes in leadership, team, and culture development, career planning, and creating high-performing mobile workplaces. Laura believes people should follow their passions and has done so through publishing psychological thrillers, Losing Cadence and Finding Sophie.
Be A Part Of The VOW Movement
The VOW is a community of diverse voices with stories to tell. To be part of a community of inspiration and impact, join us as a guest or as a sponsor and lend your voice to a growing movement of empowerment with The VOW.
To be a guest click here. To be a sponsor click here.