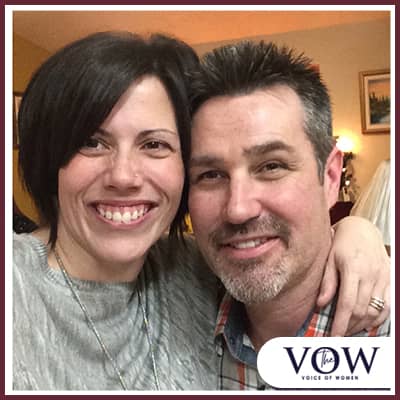 Eva McKenzie was born and raised on Vancouver Island where she would meet her future husband Corey at the age of 17. They would marry on August 3, 1996 and give birth to their daughter, Sydni in March of 1999. In 2002 the family moved to Calgary for Corey to continue working in his construction trade. Eva always had an ambition to be a make-up artist and in 2003 she would pursue that dream and attend Blanche MacDonald in Vancouver, BC. She began working in T.V. and film on her return to Calgary after completing her make-up diploma. In 2006 her father would fall ill to cancer. She would fly back and forth from Calgary to Vancouver Island a couple times a year to care for her. She would temporarily leave Calgary and her family at the end of June 2009 to care for her palliative father at his home.
Her dad's nurses would ask her "have you ever thought about being a nurse"? But it is when her father's words prior to his death would really impact her. He said to her "Evey you really need to become a nurse". This is when she realized that her nurturing spirit, empathetic heart and compassion could help others. She went back to school at the age of 35 to pursue nursing. She would obtain her first and only nursing job in 2012 where she still works. Eva's mother would shortly be diagnosed with early onset Dementia, so once again Eva was flying back and forth from Calgary to Vancouver Island to oversee her mother's care at the facility her mom was living at.
Tragedy hit multiple times in 2020 for Eva, in May her husband's brother passed away, in August her husband completed suicide at the age of 49 and in September her mother would pass from Dementia. Eva still resides in Calgary as well as her daughter and they both are continuing down their journey of healing and learning to laugh and smile again.
Be A Part Of The VOW Movement
The VOW is a community of diverse voices with stories to tell. To be part of a community of inspiration and impact, join us as a guest or as a sponsor and lend your voice to a growing movement of empowerment with The VOW.
To be a guest click here. To be a sponsor click here.