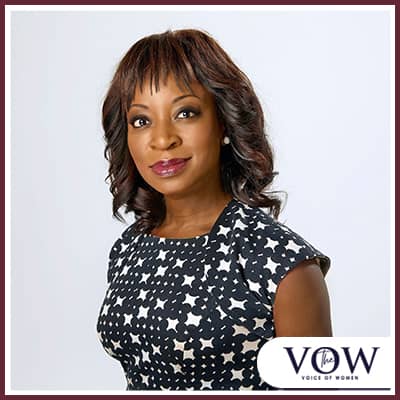 Evelyn Ackah is the Founder and Managing Lawyer of Ackah Business Immigration Law with offices in Vancouver, Calgary and Toronto. Her legal practice focuses exclusively on Canadian and cross-border NAFTA US immigration law. After 12 years of practicing law in Toronto at national and international law firms on Bay Street, she moved to Calgary in 2008 as a partner with a leading national law firm. In 2010, Evelyn launched her own firm to focus on what she does best – immigration - and to provide innovative and flexible legal solutions that embody Evelyn's independent spirit, her passion for law and her desire to provide the best possible client service.
Be A Part Of The VOW Movement
The VOW is a community of diverse voices with stories to tell. To be part of a community of inspiration and impact, join us as a guest or as a sponsor and lend your voice to a growing movement of empowerment with The VOW.
To be a guest click here. To be a sponsor click here.