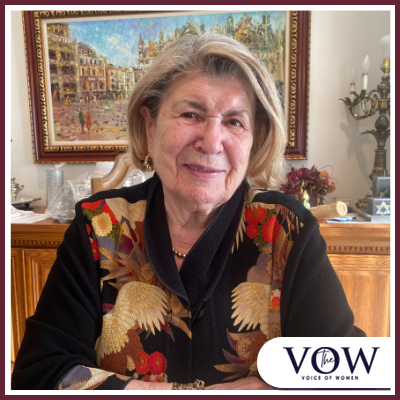 Fania Wedro was born Fania Hellman in Koretz, Poland on August 25, 1927. When she was fourteen years old, the Nazis took away her father and the other men living in the village. Fania then spent six months in a work ghetto in Koretz, where she escaped two mass killings by the Nazis. After escaping the second mass killing, she lived in hiding in the forest for eighteen months.
After being liberated by the Russians in 1944, Wedro was smuggled across various borders and eventually reached a displaced persons camp in Linz, Austria. She became a teacher in the camp and met and married her husband Leo (Leib) Wedro. In 1948, the couple immigrated to Canada and became successful business owners.
Be A Part Of The VOW Movement
The VOW is a community of diverse voices with stories to tell. To be part of a community of inspiration and impact, join us as a guest or as a sponsor and lend your voice to a growing movement of empowerment with The VOW.
To be a guest click here. To be a sponsor click here.