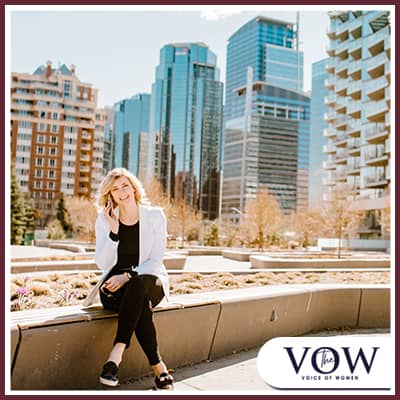 Passionate, forthright and dynamic, Julie Shipley-Strickland builds strong relationships with her valued clients by understanding their goals, supporting their concerns and providing thoughtful and strategic solutions. As a Senior Investment Advisor with Wellington-Altus Private Wealth and a Senior Insurance Advisor with Bergh Tatomir & Associates, Julie provides independent investment advice, financial planning, insurance solutions and clear guidance to entrepreneurs, executives and their families.
As one of the few female investments and insurance advisors in Canada, Julie is paving the way for future females in finance with her strong leadership and dedication to women-led businesses in the community.
Be A Part Of The VOW Movement
The VOW is a community of diverse voices with stories to tell. To be part of a community of inspiration and impact, join us as a guest or as a sponsor and lend your voice to a growing movement of empowerment with The VOW.
To be a guest click here. To be a sponsor click here.