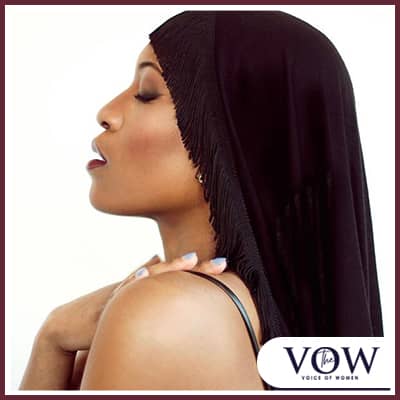 Kaeyae Alo is a woman on a mission to let her light shine for the world. She is an artist on a journey of authenticity and love, creating R&B soundscapes with her culminated perspective grounded in resilience, innovation, rawness and black beauty. Born in the UK, raised in Zimbabwe, Kaeyae Alo now resides in Canada. Striving to continually best herself and develop her unique sound, she is ready to share more of her warmth, more of her spirit, more from her lens with her upcoming release, 17 Times.
You can find all things Kaeyae Alo here.
Be A Part Of The VOW Movement
The VOW is a community of diverse voices with stories to tell. To be part of a community of inspiration and impact, join us as a guest or as a sponsor and lend your voice to a growing movement of empowerment with The VOW.
To be a guest click here. To be a sponsor click here.