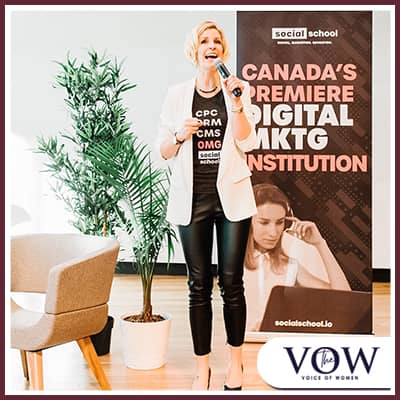 Kelly is an athlete turned journalist turned digital marketing diehard. After founding two marketing agencies, one focused on public relations and the other on content marketing, she shifted to education. In her current role as founder and CEO of Social School, a leading digital skills training provider for thousands of individuals and organizations worldwide, Kelly and her team passionately teach businesses how to build their online community, further their reach and grow their bottom line.
Be A Part Of The VOW Movement
The VOW is a community of diverse voices with stories to tell. To be part of a community of inspiration and impact, join us as a guest or as a sponsor and lend your voice to a growing movement of empowerment with The VOW.
To be a guest click here. To be a sponsor click here.