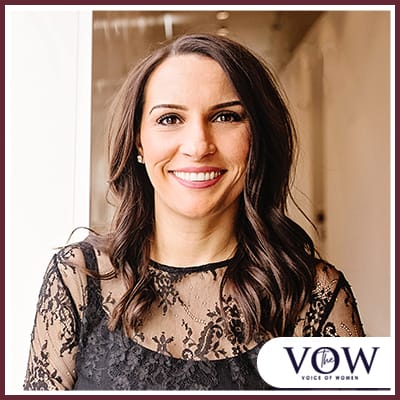 Kerri Cust is a Self Love & Intimacy coach offering workshops and individual coaching in the areas of Belonging, Intimacy and Pleasure. She helps her students and clients discover and live a life that is truly theirs, not one where they are simply 'checking the boxes'; she works with people to heal, open their hearts and get their "mojo" back.
Kerri has studied and trained under guru's, and master teachers in the areas of intimacy, tantra, sacred sexuality, yoga, spirituality, emotional intelligence and deep emotional release.
Kerri guides her clients towards knowing themselves, embodying and experiencing true fulfillment and pleasure - physically, emotionally, mentally and spiritually. Only by knowing and becoming intimate with yourself will you have the intimacy, connection and belonging you are so deeply seeking.
Be A Part Of The VOW Movement
The VOW is a community of diverse voices with stories to tell. To be part of a community of inspiration and impact, join us as a guest or as a sponsor and lend your voice to a growing movement of empowerment with The VOW.
To be a guest click here. To be a sponsor click here.