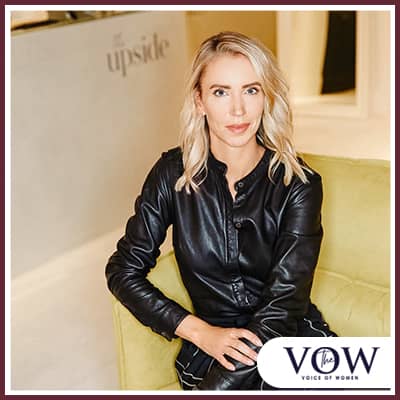 Lauryn Vaughn is an entrepreneur at heart founding Canada's largest online destination for the resale of designer goods. She started her journey after living in Paris on a finite budget for almost 2 years after graduating university. Lauryn's passion for the circular economy and love of fashion has inspired her to not only start The Upside but now a technology company that partners with retailers and brands allowing them to seamlessly realize the benefits of the resale industry. It's all Upside!
Be A Part Of The VOW Movement
The VOW is a community of diverse voices with stories to tell. To be part of a community of inspiration and impact, join us as a guest or as a sponsor and lend your voice to a growing movement of empowerment with The VOW.
To be a guest click here. To be a sponsor click here.