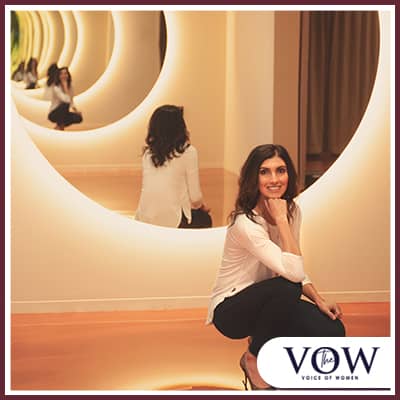 Measurably reversing your biological clock – that's what Lisa Krzyzewski, Founder of Aeon Future Health, Canada's premier longevity & health optimization clinic/facility is on a mission to do! Born out of a personal need for better health and a desire to feel as healthy as possible for as long as possible, Aeon leverages the latest scientific research and technologies to tackle the aging process from the inside out. If you've ever wondered what the billionaires of the world are doing to stay healthy you'll probably find it at Aeon.
Lisa's own success in health optimization has fueled her passion to help others become the healthiest versions of themselves. She was able to transition away from a successful career in the energy sector and use her extensive business management and strategic planning background to build a team of "future" thinking health professionals and bring a suite of innovative technology to Canada.
Be A Part Of The VOW Movement
The VOW is a community of diverse voices with stories to tell. To be part of a community of inspiration and impact, join us as a guest or as a sponsor and lend your voice to a growing movement of empowerment with The VOW.
To be a guest click here. To be a sponsor click here.