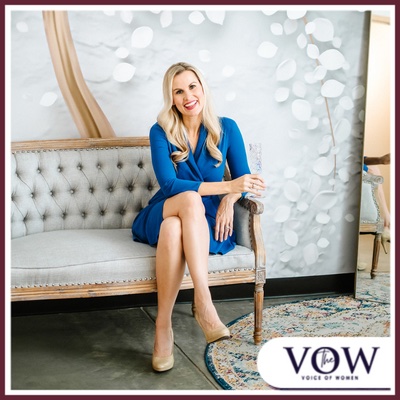 Lisa Webb is a true global citizen, having lived on four different continents and travelled to over 60 countries with her husband and two kids. She's spent over a decade of her adult life rebuilding her community, networking, and finding sisterhood all over the world. Lisa has chronicled her journey through writing as a Canadian Expat Mom, publishing six children's books, two anthologies, and her memoir, 'Becoming French'.
Lisa's global experiences have taught her the power of community, which became the foundation of her creating Wine, Women & Well-Being; where monthly events are held in 26 cities across Canada, providing a space for women to build community, connection and belonging while getting inspired alongside like-minded women.
Be A Part Of The VOW Movement
The VOW is a community of diverse voices with stories to tell. To be part of a community of inspiration and impact, join us as a guest or as a sponsor and lend your voice to a growing movement of empowerment with The VOW.
To be a guest click here. To be a sponsor click here.