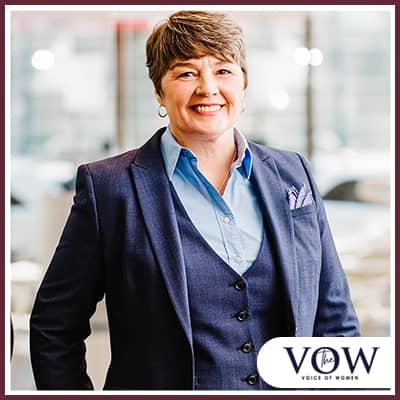 Lynn Hayes MacDonald has been a proud member of the Calgary Police Service for 24.5 years. She is also Co-Founder and Head Empowerment Warrior for Empowerment Inc. From a young age, Lynn knew she wanted to pursue three careers; the Canadian Armed Forces; an Emergency Medical Technician and a Police Officer. She considers herself blessed to have served in all three careers as well as helped countless women gain skills to find their voice and place in the world.
While with the CPS Lynn has worked on the Diversity Resources Team as the LGBTQ Liaison Officer, a Missing Persons Investigator in the Homicide Unit and now as the Sergeant leading the talented team responsible for recruiting and hiring future police officers.
Lynn has led a very adventurist life, whether it's hiking the West Coast Trail, shark diving in Hawaii, hiking to the top of Ha Ling Peak or surfing in California.
In her spare time, she is active biking, kayaking, hiking, paddle boarding and travelling with her wife and adorable fur babies.
Be A Part Of The VOW Movement
The VOW is a community of diverse voices with stories to tell. To be part of a community of inspiration and impact, join us as a guest or as a sponsor and lend your voice to a growing movement of empowerment with The VOW.
To be a guest click here. To be a sponsor click here.