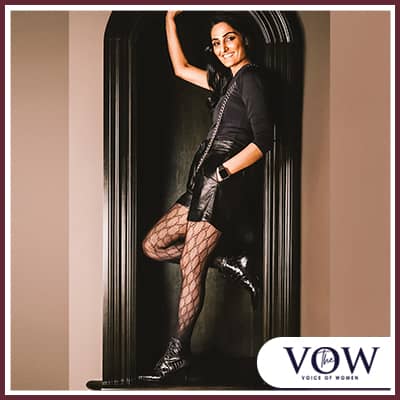 Malika expressed an innate creative aptitude that carried her through her formative years. She refined these talents at the Parsons School of Design in New York, graduating in fashion design in 2008. In New York her work was presented at Lord & Taylor's 2008 line debut. While at Parsons Malika had an opportunity to intern for design houses such as Khan Lucas, Ralph Lauren, Red Cat Group and John Varvatos.
With relevant work experience and success under her belt. She then dove into her professional career as a outerwear designer in Canada. Fusing two loves of every woman, Fine Leather and elegant designs, Malika now proudly offers ready to wear outerwear products to its customers around the globe.
* On February 14, we will be launching the Diversity is Love campaign. To demonstrate the importance of this message, 20 per cent of all clothing sales from February 14 to March 14, 2021 will be donated to the chosen charity organization, . The campaign also includes video messages from a variety of Calgarians' who share their thoughts on diversity on Malika Rajani's Instagram page. Malika_Rajani
" I am inspired by the diversity of my clients - whom I am so grateful for. This campaign is for them and for the community to know that our brand is about empowering people by appreciating and respecting their individual differences. This diversity makes our world a more interesting place to live in," says Malika Rajani.
Be A Part Of The VOW Movement
The VOW is a community of diverse voices with stories to tell. To be part of a community of inspiration and impact, join us as a guest or as a sponsor and lend your voice to a growing movement of empowerment with The VOW.
To be a guest click here. To be a sponsor click here.