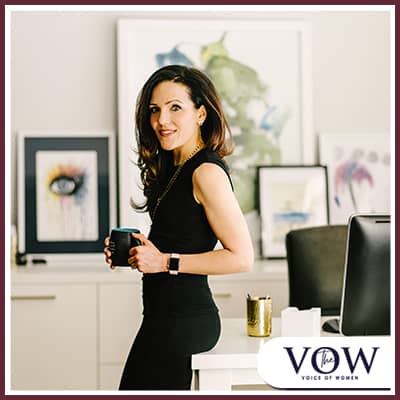 Marlo Brausse is the Founder and CEO of Barre Body Studio where she specializes in offering group fitness classes, instructor training and spiritual wellness programs. In March 2020 Marlo launched an online fitness platform to keep the BBS community connected and moving throughout the pandemic. Despite the difficulties that 2020 presented, Marlo and her team have continuously grown their online audience and are reaching people across the globe.
Marlo is a two time finalist of the RBC Women of Influence Award and 2017 Prairie Finalist for Entrepreneur of the Year. She is the 2019 recipient of Women of Inspiration Award and Top Barre Fitness Instructor Award. She has been an active member of the small business community in Calgary for over 9 years and continues to lend her time to entrepreneurs seeking her mentorship. Marlo has built a successful business while raising three children and uses her voice to support and encourage other women to follow their dreams.
Be A Part Of The VOW Movement
The VOW is a community of diverse voices with stories to tell. To be part of a community of inspiration and impact, join us as a guest or as a sponsor and lend your voice to a growing movement of empowerment with The VOW.
To be a guest click here. To be a sponsor click here.