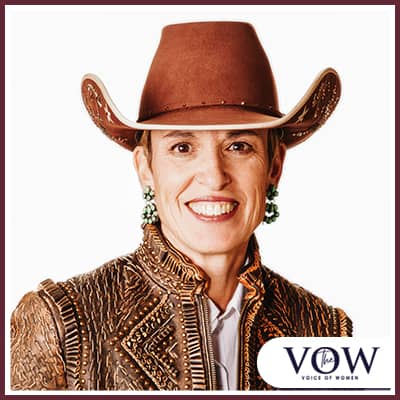 Born and raised in Calgary, Sandy O'Connor considers herself fortunate to call the Calgary area home. Passionate about Calgary and all that it offers, she strives to build community, and give back through volunteering. A lifelong volunteer, today volunteering takes the form of serving on boards of not-for-profit organizations including the Calgary Stampede and the Calgary Immigrant Women's Association.
With a business background in governance and compliance, Sandy spent over 30 years working at TransAlta and is now consulting to power companies across Canada and the United States. Being able to take her career skills and now use them to help not-for-profits has been a rewarding experience.
Sandy and her husband Mike live on a small ranch outside of Okotoks where they enjoy their horses. The Stampede roots run deep in her family, from her first job as an usher at the Stampede, to today, where Mike and her step-son Sean also both volunteer on the Stampede Rodeo Committee.
Be A Part Of The VOW Movement
The VOW is a community of diverse voices with stories to tell. To be part of a community of inspiration and impact, join us as a guest or as a sponsor and lend your voice to a growing movement of empowerment with The VOW.
To be a guest click here. To be a sponsor click here.