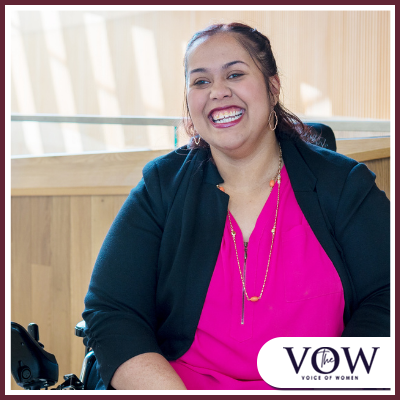 Sarah is a multimedia journalist and youth advocate, and she is currently working in radio with CBC Calgary. She has helped research and create segments for the Eyeopener and the homestretch. It's been an interesting journey for her as she started working at the beginning of the pandemic. It was definitely interesting and a challenge learning to do everything from home but she is slowly finding her way. She is happy to be working with such a great team of talented journalists. The pandemic has shown me what I am capable of and how easily I can figure out how to adapt. Living life with a disability teaches you a different way of looking at things and working around everyday challenges. There are hard days, but it is essential to believe anything is possible.
Be A Part Of The VOW Movement
The VOW is a community of diverse voices with stories to tell. To be part of a community of inspiration and impact, join us as a guest or as a sponsor and lend your voice to a growing movement of empowerment with The VOW.
To be a guest click here. To be a sponsor click here.