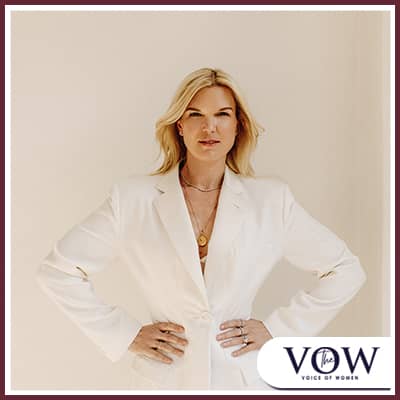 Sheenah Rogers-Pfeiffer is a two-time founder and CEO. At the age of 26, she founded Anstice, a strategic marketing and research firm she has built over the past 13 years, where she worked with the likes of Starbucks, Four Seasons Hotels and Resorts, Los Cabos Tourism, Remy Martin, Ocean's Tuna and Dream Real Estate. She also held positions with Calgary Municipal Land Corporation, the Vancouver Canucks and the 2010 Vancouver Olympic Bid. Sheenah entered the technology start-up space after launching ari Technologies in 2020, an app that connects retailers, brands and customers to facilitate commerce. She is also a mom to three and a wife to one and sits on the Board of Directors for Capture Photo Festival, and is on the Dr. Peter's Centre Life Commitment Committee. Sheenah is also a known fitness and shopping enthusiast in her spare time.
Be A Part Of The VOW Movement
The VOW is a community of diverse voices with stories to tell. To be part of a community of inspiration and impact, join us as a guest or as a sponsor and lend your voice to a growing movement of empowerment with The VOW.
To be a guest click here. To be a sponsor click here.