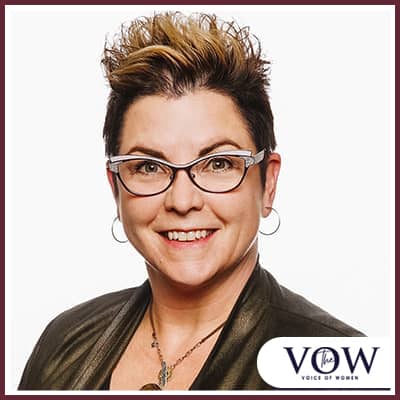 An experienced executive with extensive background in successfully leading change and transformation in small and large organizations. With over 25 years of supply chain management roles based in global resource sectors, Siobhan has a strong understanding of leading change. Having risen through the ranks leading teams and executing change, she has also been an active coach and mentor for much of her career. Siobhan has combined her career as a successful change agent and leader with her passion to empower women to create Purpose with Ease. She is unique in her spirit, determination, experience and relationship skills.
Siobhan writes a blog on Grief & Gratitude called Bee Happy. In 2019, her husband Scott passed away after a brief but brutal illness which ended when he chose to access medical assistance in dying. She is grateful that Scott was with her to celebrate accomplishments in 2019 which his support played a large role in their achievement. She was named one of 100 Most Influential Women in Canadian Supply Chain in 2019 and she was a keynote speaker at Famous 5 luncheon on May 8, 2019. Siobhan is so grateful that he was well enough to share those moments with her. Gratitude gives Siobhan the strength to get through the darkest moments and the grace to truly enjoy the highlights. It is these lessons that she humbly shares with others in the pursuit of inspiring change.
Siobhan is the mother of two amazing young women and is a professionally trained leader of change and experienced mentor and coach who is passionate about unleashing the feminine and empowering women to also live a life of purpose.
Be A Part Of The VOW Movement
The VOW is a community of diverse voices with stories to tell. To be part of a community of inspiration and impact, join us as a guest or as a sponsor and lend your voice to a growing movement of empowerment with The VOW.
To be a guest click here. To be a sponsor click here.