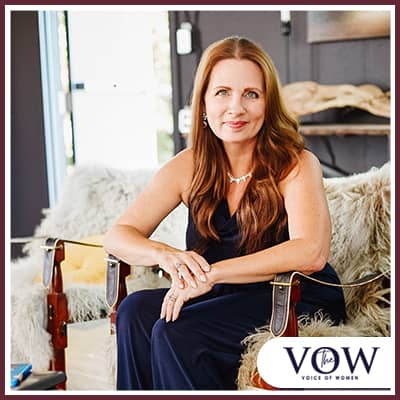 From a bankrupt, single parent of four little ones to Founder and CEO of her own business school, Sue has become the go-to small business expert who challenges the status quo and sets solopreneurs up for success!
She has put in the time so that others don't have to rely on the school of hard knocks to get their education.
She went from teaching at the local library to speaking on conference stages across Canada and the USA. From an administrative assistant to a sought-after business consultant who has worked with real estate board presidents, the #1 RE/MAX office in the world (yes, the WORLD!), and independent business owners just like you, Sue guides solopreneurs to reach the unwavering results they desire. Her solid business habits are included in her book "The Little Red Stick- What Gets Measured Gets Done!" and her expertise in business can be found at suestyles.com
Be A Part Of The VOW Movement
The VOW is a community of diverse voices with stories to tell. To be part of a community of inspiration and impact, join us as a guest or as a sponsor and lend your voice to a growing movement of empowerment with The VOW.
To be a guest click here. To be a sponsor click here.