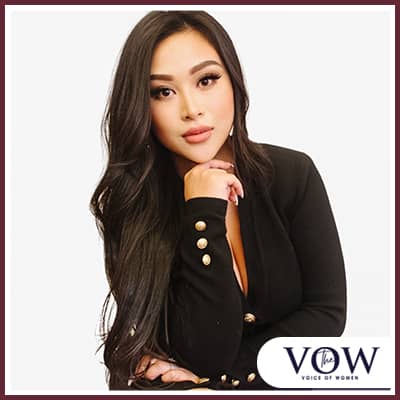 Tammy Phan is the founder and visionary behind Canada's leading online luxury destination where you can shop, sell, rent and restore designer handbags - Luxe Du Jour. Tammy worked in the financial industry for several years before pursuing her passion for sustainability and high-end luxury by creating Luxe Du Jour. What started off as a 'side hustle' of selling her own handbags, slowly grew into a full-fledged business now with 5 locations worldwide. Through her story, Tammy hopes to inspire women all around the world to pursue their dreams and pave their own paths instead of following the status quo.
Be A Part Of The VOW Movement
The VOW is a community of diverse voices with stories to tell. To be part of a community of inspiration and impact, join us as a guest or as a sponsor and lend your voice to a growing movement of empowerment with The VOW.
To be a guest click here. To be a sponsor click here.