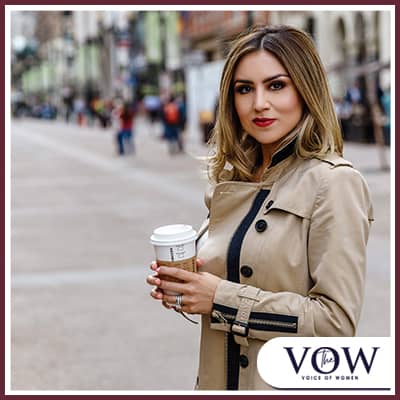 Yegana Badghisy was born in the western city of Afghanistan called Herat. An Oasis city, an ancient civilization on the Silk Road between the Middle East, Central and South Asia serving as a regional hub in the country's west. After the conquest of Tamerlane, the city became an important center of academic, artistic and poetic life in the Islamic world. The love for art, design and poetry (Rumi) has always played a major role in Yegana's daily life, perhaps, it has always been running through her veins, and her soul from the very start.
The Soviet Union invaded Afghanistan and this brought Yegana and her family to New Delhi India for a short term before returning home, which never happened as the war continued. Family decided it was time to move to Canada, in 1990 Yegana and her family landed in lovely Winnipeg, and now living in Calgary where it's been home since 1995, the longest place she has ever lived in.
The current crisis in Afghanistan is so incredibly devastating for her and all Afghans around the world, especially for the Afghan women living under these barbaric men who call themselves the Taliban..Yegana is continuously helping Afghan women become liberated, whether it's within the Calgary Afghan community, a conversation with friends, encouraging a stranger back home that "she can do it" or simply raising awareness of the oppression of women period. Uplifting, encouraging and motivating women daily is super important for all of women around the world and so much more for the Afghan women.
Family plays the greatest role in her life. Wife to an outstanding German/Austrian man, a mother to two amazing boys, which is her favorite role to play, a role which is the most important in Yegana's life. During these crazy times, Yegana's key for the betterment of her boys is, teaching them the way of God, of course along with being kind, being affectionate and always showing compassion, and kicking butt in their daily activities doing their very best. Traveling is what feeds her soul, adores jewelry and gemstones (Emeralds, Diamonds, Rubies and Sapphires) and of course retail therapy.
Yegana is a top producing real estate agent, with Yegana Real Estate in Calgary, she has been in this role for the past 11 years. Enthusiastic about connecting entrepreneurs to new business locations around the city thrilled to help with home design along with homeowners, whether preparing to sell, construct or renovate.
Be A Part Of The VOW Movement
The VOW is a community of diverse voices with stories to tell. To be part of a community of inspiration and impact, join us as a guest or as a sponsor and lend your voice to a growing movement of empowerment with The VOW.
To be a guest click here. To be a sponsor click here.