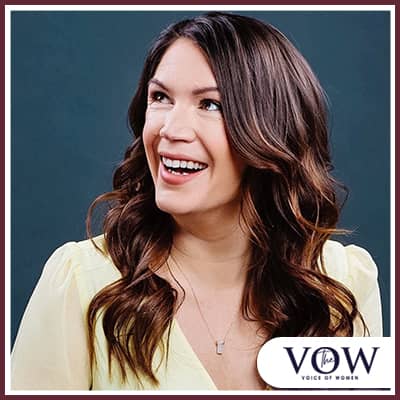 April is currently the national operations manager at PwC Products & Ventures and has more than ten years of client-facing and leadership experience. She is known for swift and savvy problem-solving and some say her personality is just like an exclamation mark! When she smiles, it's big and when she laughs it's loud. April is an advocate for women in sobriety and is very passionate about mentorship and women in leadership. She strongly believes that we are given our baggage so that we can show others how to unpack it.
Be A Part Of The VOW Movement
The VOW is a community of diverse voices with stories to tell. To be part of a community of inspiration and impact, join us as a guest or as a sponsor and lend your voice to a growing movement of empowerment with The VOW.
To be a guest click here. To be a sponsor click here.